New Horror Express: James Eaves
New Horror Express: James Eaves
We interview popular UK filmmaker James "Jim" Eaves about his latest film "You Might Get Lost" and about the evolution of British horror.
On this episode, NHE host Scott Murphy chats to writer/director James Eaves about his 20-plus-year career in horror.
Over the course of the interview, Scott talks to James about his most recent film, You Might Get Lost, his cult film, The Witches Hammer (2006), and how British horror has evolved since he entered the filmmaking scene in the early 00s.
James (Jim) Eaves is a Director/Producer Based in Southampton. His latest film from UK-based production company Amber Pictures, You Might Get Lost, stars Corrinne Wicks and Colin Baker.
You Might Get Lost (2021) revolves around a woman named Arlene, who, after the tragic death of her son, loses everything — including her husband, her home, and her sanity. When the mysterious Endeavour Institute offers her a chance to travel back and change things, she eagerly accepts and begins her journey to the past. Plagued by the memories of her alternate reality, Arlene must separate the real from the false without upsetting the delicate balance. She is unprepared for the terrible price she must pay to save her son.
You Might Get Lost is available to rent now in the UK only on Sky Store and Amazon (not currently available in the U.S.).
New Horror Express
Listen to Exclusive Interviews with up-and-coming Indie Horror Writers and Directors.
Michael Fausti Interview – Vergessen (Video Shop Tales of Terror)
On this episode NHE host Scott Murphy chats to writer/director Michael Fausti about his anthology segment "Vergessen" which features in "Video Shop Tales of Terror" and his next feature "Burnt Flowers" (due in 2024). Over the course of the interview Scott talks to Michael about the rise and fall of the Nazisploitation sub-genre, the difficulties […]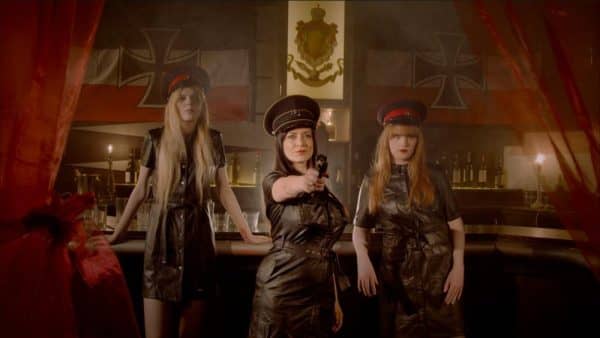 Search Results placeholder